Why Companies Purchase Structured Settlement Payments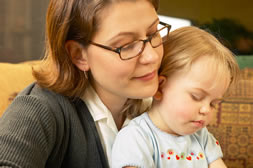 It has come to our attention at Settlement Quotes that many clients would llike to know why companies want to become the recipient of their structured settlement payments or why they want to purchase the structured settlement.
There are many answers to this question. The most important answer involves the financial strength of the structured settlement annuity that is created to fund the personal injury settlement.
Many of the insurance companies offering products to the structured settlement industry are AA or AAA rated by Standard & Poor's. This rating ensures factoring companies that the annuity they are receiving has strong financial backing. These factoring companies take these structured settlement and annuity backed notes and add them to a larger portfolio were they will securitize these structured settlement annuities.
The money a structured settlement recipient receives during a structured settlement factoring transaction is not the true value of the structured settlement. When factoring companies purchase/ transfer payments into their name, they need to cover worker salaries, advertising, transfer fee's, and other costs not worked into the time value of money equation. All of these costs factor into the deduction of money the structured settlement recipient receives when they transfer their payments to a factoring company.
With this in mind a structured settlement factoring company has risks when purchasing a settlement annuity. This is were the commission for the company takes place. Many factors are worked into the overall commission and cost of money that a factoring company has to calculate before purchasing these annuities. An annuity with a payout 10 years from now is a greater risk than an annuity that is currently paying out. These are the risks the factoring companies are willing to take because these annuities are backed by strong financial institutions.
It is important to ask yourself whether selling your settlement annuities to a larger firm is always the best idea. How many other fee's are worked into your lump sum payment?
At Settlement Quotes we eliminate the large commissions that factoring companies take from your lump sum settlement.