Structured Settlement FAQ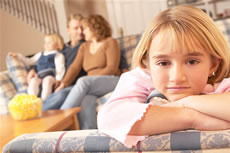 Can I use a structured settlement to determine my income?
Yes you can use a structured settlement for determining your income. Structured settlements are tax free on the federal and state levels. When applying for a loan for a house or car a structure annuity can be used to calculate your income.
Can a structured settlement agreement be changed?
No a structured settlement agreement cannot be changed into a lump sum or any other type of agreement. Usually when a structured settlement is created an inflation increase is built in to provide a better payment years down the road.
Companies offer these services because a structured settlement is not right for everyone years down the road. Many people cash in their structured settlement payments to payoff debt or purchase a home. This is not always the best option. There are many factors that go into calculating the present day value of a structured settlement to create a lump sum payment. It is not recommended to factor your structured settlement if the payments are too far away (the discount rate will be too high and the overall transaction will cost you too much money) or you are financially secure (a judge will not approve the transaction if the lump sum transaction is not in your best interest).
Settlement Quotes is a structured settlement factoring company. We do not create or structure settlements. If you are interested in selling structured settlements payments please complete the form above or call 888-665-1257.