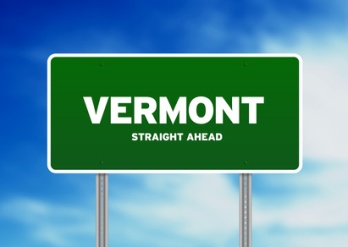 This author is overjoyed to announce that Section 1 of Vermont's Structured Settlement Protection ACT (or SSPA) went into effect on July 1st, 2012.
Upon passage in the State legislature, sections 2, 3, 4, and 5 become law.
The bill was approved May 18, 2012.
H.778 No. 168. "An act relating to structured settlements and to prohibiting collusion as an antitrust violation"
With the value of structured settlements at what some would consider an high, there is no better time than now for reforms.
New Hampshire and Wisconsin remain the only States not to have adopted their own SSPA. If you reside in New Hampshire and Wisconsin and are reading this article, we strongly encourage you to write, phone, or email you local representative, Governor, or State level public figure and ask that they too pass reforms to protect their constituents
Fortunately for those living in New Hampshire and Wisconsin, they are still able to transfer rights to payment streams under the Structured Settlement Protection Act of the State in which the insurance company that created the payment is located.
In 2000, the NSSTA and NASP reached an agreement that they believed would protect consumers when selling structured payments for 'cash'. The language they produced is referred to as the "Model State Structured Settlement Protection Act."
Upon closer review, Vermont has made major legislative steps in enacting consumer protections far beyond the above. Attorney General William H. Sorrell went on record to state that recent laws represented, "...the most important enhancements to the state's consumer protection laws in years."
The following measures went into effect as of July 1st, 2012
Unlicensed lenders (H.730)
Cause-related marketing (H. 730)
Discount membership programs (H. 254)
Security breaches (H. 254)
Structured settlements (H. 778) H778 provides procedural and substantive standards for Vermont courts when reviewing a proposed buyout of any guaranteed stream of payments stemming from the settlement of a tort lawsuit.
Antitrust collusion (H. 778)
Expansion of Consumer Assistance Program (CAP)
Lead in food (H. 730)
While some believe that Vermont enacted recent consumer protections in an effort to remain eligible for the $25 million annually in tobacco settlement money, Structured Settlement Quotes LLC applauds Attorney General Sorrel, Governor Peter Shumlin, and Vermont's State Legislature for passing Structured Settlements (H. 778)
2012 has been yet another interesting year in the structured settlement secondary market. In coming weeks we'll be rolling out a series of articles in which we'll review the major events of the first half of the year.
To view a copy of the Vermont's SSPA law, visit the link below.