What is a Structured Settlement Annuity?
A str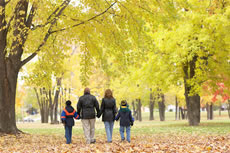 uctured settlement is a financial vehicle including periodic payments, provided to the plaintiff during a personal injury tort claim in replacement for the lump sum settlement. This type of financial tool can only be setup by a licensed settlement planner. (Settlement Quotes does not create these insurance products.)
A structured settlement is setup by purchasing an annuity through a life insurance company such as Metlife or Monumental Life Insurance company. This annuity can payout monthly, semi-annually, annually, or for the lifetime of the claimant. These periodic payments are tax free and are a great source of fixed income for an individual after a personal injury tort case.
Many individuals ask whether they can receive a lump sum settlement after they start receiving their structured settlement annuity payments. The answer is no you cannot switch back to a lump sum settlement. You do have options though. Settlement Quotes provides services to individuals in this situation. We factor structured settlement annuities offering you a lump sum of cash for your structured settlement.
This is not always the best option for many people. A discounted rate will be applied to your structured settlement to figure out your present day value of your structured annuity to calculate your lump sum settlement. Due to the time value of money you will only receive a partial amount in your lump sum. After a court approval process your lump sum payment will still be tax free.
Settlement Quotes only recommends using this financial option if you have other financial assets that can provide financial support for your family. Many individuals pay off debt, send a child to college or put a down payment on a home with the money that they receive from the factored structured settlement.
There are many advantages to keeping your structured settlement. Settlement Quotes recommends seeking the advice of a financial professional before factoring any payments through a structured settlement factoring company. A structured settlement can be used as a source of income when trying to apply for a loan. This option should be tried first before attempting to receive a lump sum.
If you have no other options and would like to receive multiple quotes from top structured settlement funding companies please complete the short form above or call 888-665-1257.