In April 2006, Jamel Knight settled a personal injury case for $1.6 million up front and a structured settlement of $400,000 to be paid at a rate of $1,978.11 per month for the rest of his life, guaranteed for 30 years.
Mr. Knight did the following with his money:
$400,000 to father
$100,000 to mother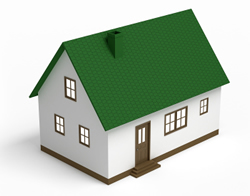 $100,000 to friends
built primary residence in New York
built secondary home in Pennsylvania
started a soul food restaurant in the Bronx, NY
Mr. Knight plans on doing the following with the money he would have received from the sale of his structured settlement:
renovate his Orange County (NY) home to be sold
renovate his restaurant to make it more profitable
finish his secondary home (PA) to move his family into (5 children)
payoff other debt ($25k truck, ect. ect...)
Why would Mr. Knight sell his New York residence, move to Pennsylvania, but not sell his New York soul food business?
Factoring Transaction
Novation Capital was offering Mr. Knight $100,000 for the rights to $1078.11 of the total $1978.11 for a period of 19+ years (March 2028). The effective annual rate of this transaction was 12.21% which is a high rate for this particular case.
Settlement Quotes offer to Mr. Knight would have been in the range of $118,000 to $120,000. The profit margin for Novation Capital on this particular case was in the range of $20,000 to $24,000.
It is important to point out that this particular case was not denied because of a high discount rate, but because Mr. Knight squandered the $1.6 million he received up front, all within a 2 year period. How long would the $100,000 have lasted?
Source:
Structured Settlements 4 Real
Lois Law