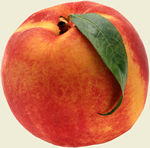 "They charge customers extremely high rates 19.99 is the MINIMUM that they will do a transaction for, unless a manager approves something lower (which is rare). Other companies will charge much lower rates and get you more money almost every single time."
The above quote came directly from an ex employee of Peachtree Settlement Funding on this article from Rip Off Report. How does a company who has rates of 19.99% continue to thrive in todays structured settlement factoring market?
Attention: Tort victims who are selling structured settlement payments, DO NOT GO TO PEACHTREE SETTLEMENT FUNDING! You can receive a better quote be talking to any other company in the factoring market. The difference between the 19.99% and a 10% discount rate could mean tens of thousands of dollars for you and your family. Do yourself a favor and get a second opinion before signing any documents with this company.
This company is able to offer these types of rates due to uncompetitive lead generation from both television and internet advertisements. While annuitants will most likely receive a second opinion on the internet, most television victims will not shop around for another quote. This is unfortunate for both tort victims and the structured settlement factoring industry.
Peachtree Settlement Funding needs to step up and set a better example. These types of rates were seen in years past but are slowly dwindling. It is sad to see a company that can still get away with horrible discount rates like those of Peachtree Settlement.