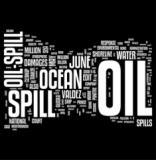 There was finally some good news finally for fishermen,  crabbers and shrimpers who have been idled in the Gulf during the past few years following the explosion on the BP oil rig and the ensuing spill of millions of gallons of crude. A settlement of almost $8 billion was awarded in the class action suit involving thousands of claimants for loss-of-work and medical claims.
There is not enough money on Earth to compensate for their long-term health effects, and the settlement to individuals for lost work doesn't begin to compensate for real wages lost, but there's at least some sun and clear water after they've been through a legal maelstrom. It was quite a hit for BP, and as with many large claims, they worked out a structured settlement as a way of paying restitution to the workers with periodic payments.
Great news…maybe. Now in the midst of a double dip recession, the workers have new problems to contend with, and they only compound the old ones. The airwaves and internet are rife with companies popping up overnight promising the biggest lump sum cash reward for the sale of the victims structured settlement payments. The list of members of the class action suit is a matter of public record. The sharks know exactly where there's blood in the water. Some of these plaintiffs have every reason to consider shopping around for a good deal from factoring company or financial institution. They're way behind in mortgage payments and foreclosure looms, or their health woes from the spill are not covered by their insurance, or they used up all Johnny's college tuition fund to cover on of the other debts. In those cases, They. Have. No. Choice.
When plaintiffs are behind the financial eight-ball, then selling their periodic annuity payments for a lump sum buyout of the stream makes sense, and may in fact be the only financial alternative available to them. In those cases, it pays for them to tread very, very carefully while searching for the right outfit, the right price, the right terms, at the right time. No matter how they cut it, these victims are only going to receive cents on the dollar, and they only get one shot to get the most cents. It pays to get it right. Whether its disaster payments, a loss of unemployment benefits, or some other financial catastrophe brought about by the sour economy, a structured settlement or another kind of annuity may be the last best stable source of continuous funding. Who knows what might happen with Social Security?
If…you find yourself in the position of having no other recourse but to sell your Structured Settlement for a lump sum payout, then by all means scout around for a legitimate company that offers you a realistic price for your annuity stream, one you feel comfortable working with, one who is knowledgeable on the legalities, and one that doesn't offer you more than they can actually deliver.