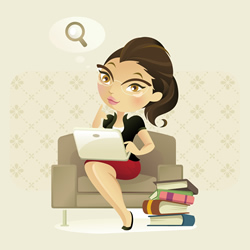 Settlement Quotes, LLC provides structured settlement brokerage services to tort victims selling the rights to their structured settlement payments. There are several reasons why this author believes every tort victim interested in selling their structured settlement payments should contact Settlement Quotes, but we decided to ask a client instead. The following interview was taken with a current client of Settlement Quotes. Her name has been changed to protect her privacy.
QUESTION: "Karen, what made you decide to create an account with Settlement Quotes?"
KAREN: "When I decided that I needed to sell my structured settlement payments, I knew I wanted to get quotes from several companies. I started out by getting a quote from xx xxxxxxxxx. This company called me 3 times the first day and 7 times the second day. I knew this was going to be a headache trying to contact 3 or 4 more companies. When I first found Settlement Quotes it was 3 days after I received my first quote, and I just didn't want to deal with all of the companies harassing me."
QUESTION: "What was the quote that xx xxxxxxxxxx provided?
KAREN: "They quoted me $36,000 for my two lump sum payments."
QUESTION: "What was Settlement Quotes' quote to you?
KAREN: "Settlement Quotes provided 7 quotes ranging from $44,250- $48,000."
QUESTION: "Did xx xxxxxxxxx have a counter offer after they heard our quote?"
KAREN: "They were very weird about it and said that no one in the industry would be that aggressive with their quotes. They said they would beat it by $500."
QUESTION: "Why didn't you take the better offer?"
KAREN: "I thought about taking the offer, but why didn't this company offer me this quote to begin with? Are they playing games with my settlement payments?"
QUESTION: "Did you know about the tactics that some of the structured settlement factoring companies use to make extra profits such as "interest drag" or "Servicing"."
KAREN: "I had no idea before contacting you guys. You did a great job educating me on the ins and outs of selling payments."
QUESTION: "After accepting the offer, how soon did you receive your money?"
KAREN: "6 weeks and 1 day."
QUESTION: "What was the deciding factor when choosing the company you were going to work with selling your structured settlement payments?"
KAREN: "I felt as though you guys had an unbiased opinion and going to get me the best offer no matter what. I just felt comfortable with you guys. I didn't want to go through the process alone."