Strategic Capital Corporation, a structured settlement transfer company based out of New York published a blog post titled "Sell a Structured Settlement and Get the Money in 18 Days!". In the post, a representative from Strategic Capital claims they can complete a structured settlement factoring transaction within 18 days from signing to funding.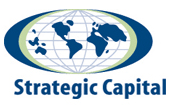 This may seem hard to believe, but in certain states, this is a possibility. The two states that this timing is possible are Illinois and Virginia. The reason this is possible in these two states is due to the "cooling off period" being 3 days compared to other states of 10 days. The cooling off period is a span of  time in which the annuitant has a right to cancel the transaction. The biggest reason Illinois and Virginia are quicker than most other states is because obtaining a court date can occur within a 2 week window. Court dates can take months to get in other states.  Most transactions get held up at two critical points:
waiting on incomplete documentation.
waiting for a court date.
When a structured settlement recipient accepts a cash offer from a settlement funding company, the company cashing out the payments must abide by the Structured Settlement Protection Act within the State the recipient resides. In most states this process takes an average of 60 days, in some states such as New York it may take up to 120 days. When a structured settlement recipient decides to cash in their payments, there are several pieces of documents that are needed in order for the process to go smoothly. These documents are:
Sale Agreement
Benefits Letter
Annuity Policy or check stub of latest check
Divorce Decree (if divorced)
Clear Photo ID
Wiring instructions to receive funds once completed
Many times some sort of document is missing and the transaction is held up until all documents are verified and in place. The document missing most of the time is the Benefits Letter.
What is a Benefits Letter?
A Benefits Letter is a letter from the issuer stipulating the exact payments the annuitant has a right to sell. This is especially important in cases where the annuitant has done previous factoring transactions with another company. The benefits letter will show who owns the rights to which payments. This becomes especially important when the annuitant has done previous transactions and the payments are now being serviced by the factoring company. In the instances where servicing is involved from previous transactions, the payments are not worth as much and the process takes longer.
Longest Delay
Once all pertinent documents are submitted correctly to the factoring company, the factoring company will hire outside counsel in the annuitants local area to submit the documentation to the courts. In most states, this is where the delay occurs. For states such as Virginia and Illinois, the court system moves quickly and allows for a transaction to be completed in the 18 days as described by Strategic Capital.
In this author's opinion, Strategic Capital should add a disclaimer explaining that all documentation has to be available and this timing is only possible in Illinois and Virginia.