Selling a Single Premium Annuity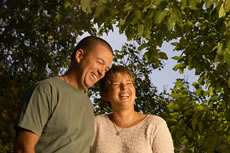 A single premium annuity is a great source of fixed income. These annuities can be setup as immediate or deferred payments. Most insurance companies offering these annuity products require a minimum of $25,000 in a single premium payment.
There are many benefits to a Single Premium Annuity, including deferred tax benefits and guaranteed income. Everyone's life changes financially and physically. Sometimes your single premium annuity is not what you expected it would be. There are many reasons to cash out a single premium annuity, but many times a better investment opportunity occurs. SSQ can help you sell those annuity payments for a lump sum of money.
SSQ is an annuity factoring company. We provide multiple annuity lump sum quotes from competing companies. Each company will offer a higher cash offer than the last company. This ensures you will receive the maximum amount of money when you cash out your single premium annuity.
Many annuity policy owners acquire these types of financial assets to provide a fixed income through retirement. Many individuals who do use our free service would like to liquidate some of their financial assets seeking better investments.
At SSQ we offer many options for you and your family when you cash in your annuity policy. Many people like to keep part of their fixed income for security through retirement. We are able to purchase an exact amount of annuity payments allowing the security of your fixed income.
Feel free to call us at 888-665-1257 to receive an immediate quote on your single premium annuity or fill out the short form above and you will receive cash offers from competing companies.