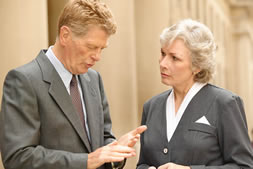 Every month there are thousands of people who sell their annuity payments for a lump sum of money. There are also thousands of people every month who want to sell their annuity payments, but just do not know the process that is involved in cashing out or selling their annuity payments.
This article is here to help you understand the benefits and process of selling your annuity.
There are many options for you when selling your annuity. You are able to choose the amount of payments you would like to sell along with the dates of the payments you wish to sell. In other words you can sell the first 20 payments and the last 20 payments of your annuity if you wish to do so.
With SSQ their are two ways you can receive quotes. The first option for you is to fill out the short form above. We will call you with the Highest Quote usually same business day.
The second option is to call one of our Customer Service Experts at 888-665-1257.
Once you have chosen the best offer the winning Certified Funders will start the underwriting process, which involves contacting your insurance company who makes the payments to you. They will negotiate the transfer of payments all at no cost to you.
This procedure takes an average of 4-6 weeks to complete. Once this is accomplished you should receive your lump sum payment within a few days.