John Darer of Structured Settlements 4 Real published a disturbing article yesterday afternoon about an individual interested in selling the rights to a structured settlement with the following details: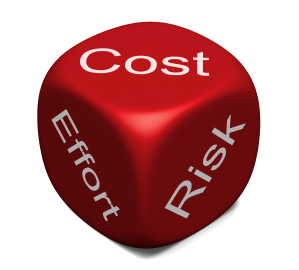 Annuity set up in 1983
The caller stated that this money would be used for investment purposes, but would not go into detail.
The annuitant is disabled and suffers from the incident 25 years ago.
Annuitant is a resident of California
Caller was not the annuitant or financial consultant
Payments To Be Sold:
11/1/2008 $ 200,000
11/1/2013 $ 250,000
11/1/2018 $ 300,000
11/1/2025 $ 425,000
11/1/2028 $ 500,000
11/1/2033 $1,000,000
From a factoring point of view:
Best Interest Standard-- Internal Revenue Code Sec. 5891 and most state laws require that a court find that a proposed settlement factoring transaction be in the best interest of the seller. In this author's opinion this case would not pass the best interest standard.
The annuitant must complete a rigorous questionnaire about the proposed investments the financial planner will make with the money received from the factoring transaction.
The 2008 payment is not transferable due to fact that the payment is due in November of this year.
Cost of money:
In this particular case the annuitant would most likely receive between $635,000- $645,000 (8.1%) for the sale of the proposed payments. Setting aside all other mitigating factors, this author believes that this price is exceptional.
To calculate profit margin of a factoring company, an individual must know the following:
Cost of money from investors
Overhead (i.e. advertising costs)
Processing costs
With this said, this author believes that a companies profit margin on this particular case varies drastically due to the difference of every company's cost of money, overhead expenses, and processing costs.
Settlement Quotes Conclusion
There is much that is unknown about this particular case, but it can be assumed that this is not in the best interest of the seller and would need to be examined further in order to make a final conclusion on the case.