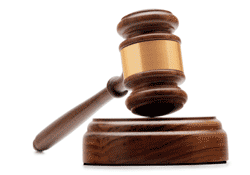 Upon the foregoing papers, it is ordered that the petition for an order approving the transfer of structured settlement payment rights is determined as follows:
Petitioner J.G. Wentworth Originations, LLC ("Wentworth") makes the instant application, pursuant to General Obligations Law, Title 17, known as the Structured Settlement Protection Act ("SSPA"), for an order approving the transfer of payment rights vested in Jenny Arce ("Arce") under a structured settlement obligated and funded by American Home Assurance Company and American International Life Assurance Company of New York ("American"), respectively.
By hearing on May 19, 2010, for this Court's determination of the propriety of the application for the transfer of those rights to Wentworth, Arce testified that she is a 42 year old single person with no dependents, who is employed with a telecommunications company earning approximately $35,000.00 annually. She further testified that she is seeking to sell a portion of the $11,300.00 annual payments that she receives. She stated, in support of the application for judicial approval of the proposed transfer, and her affidavit in support reiterated, that she needs the money to pay off medical bills that she incurred from surgery she had on February 23, 2010 at Elmhurst Hospital.
Discussion
Pursuant to Purchase Contract executed on March 23, 2010, Arce transferred to Wentworth her annuity rights to a portion of 10 annual payments in the amount of $6300.00, totaling $63,000.00, commencing on July 15, 2011 through July 15, 2020. In consideration thereof, she agreed to receive a gross advance amount of $24,550.00, yielding a net advance amount from Wentworth of $24,550.00, based upon an annual discount rate of 20.00%.
The court needs to find this transaction in the best interest of the annuitant.
Conclusion
Here, based upon the general downward trend of interest rates, and in particular, in the factoring industry since the enactment of the Structured Settlement Protection Act, this petition is disquieting to this Court and is reminiscent of the exorbitant interest rates offered in these types of transaction as a general practice just a few short years ago.
In recognizing that the rate employed in this transaction is higher than the annual discount rates, ranging from 15.46% to 19.82%, which were previously rejected by New York courts as unreasonable, this Court finds that this particular petition is neither fair nor reasonable. This is particularly so, given that the net advance funds of $24,550.00 represent approximately 39% of the $63,000.00 aggregate future payments that are being transferred.
This Court would be hard-pressed to find "fair and reasonable" which would result in Arce receiving only 39% of the monies designated to be transferred, a consequence that this Court finds unconscionable, and will not condone.
Settlement Quotes, LLC would have offered this individual $38,000 for the same payments.